Tax Focus 2020 | Important change in tax payments: Individual Tax Account
From the beginning of 2020, every company will have one individual tax account (the so-called 'tax micro account') which will pay your PIT, CIT and VAT liabilities. So instead of previously making payments to three accounts, you will only have to make one payment to your individual tax micro account.
A new individual tax account number can be generated or checked at this address: https://www.podatki.gov.pl/generator-mikrorachunku-podatkowego/ by providing your PESEL or NIP number or verify it with any tax office (without any application).
You can learn more about individual tax accounts on the government website: https://www.podatki.gov.pl/mikrorachunek-podatkowy/
The amendment enters into force on 1st January, 2020, which means that CIT and VAT receivables for December 2019 will already be settled in the amended manner. Existing tax office accounts for PIT, CIT and VAT payments will remain active until 31st December, 2019, although refunds of overpayments and taxes will be made under the existing rules, i.e. to the company account.
If you have any questions, please contact our customer desk, or use the contact form on our website.
***
This newsletter is a non-binding information and serves for general information purposes. The information provided does not constitute legal, tax or management advice and does not replace individual advice. Despite careful processing, all information in this newsletter is provided without any guarantee for the accuracy, up-to-date nature or completeness of the information. The information in this newsletter is not suitable as the sole basis for action and cannot replace actual advice in individual cases. The liability of the authors or getsix® are excluded. We kindly ask you to contact us directly for a binding consultation if required. The subscription to this newsletter does not constitute a client relationship. The content of this publication is the intellectual property of getsix® or its partner companies and is protected by copyright. Users of this information may download, print and copy the contents of the newsletter exclusively for their own purposes.
We are an independent member of HLB. THE GLOBAL ADVISORY AND ACCOUNTING NETWORK.
---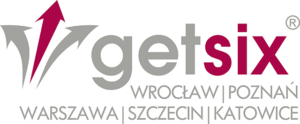 Accounting, Payroll, HR and IT outsourcing services in Poland. Your trusted and reliable partner in Poland.