Extension of the rules for entry into Poland from abroad
The government has decided to extend the restrictions on foreigners entering Poland. Originally the restrictions were to be in force until the end of the summer vacations, but the latest amendment to the Regulation extended them by another month – until September 30, 2021. Below we remind you of the current rules.
I. Schengen Area
As a rule, persons coming to Poland from a country of the Schengen zone must command a personal negative coronavirus infection test. At the same time, a negative test result automatically releases them from the quarantine obligation.
The test does not have to be taken and quarantine is not applicable to persons coming to Poland for business, professional or paid work from EU countries neighbouring Poland, i.e. Germany, the Czech Republic, Slovakia, Lithuania and Sweden. This rule applies when crossing the border in any vehicle or on foot.
We would like to remind you that in case of arriving to Poland by plane the rules are slightly different. Each person arriving in Poland must carry a negative test result. At the same time, a negative test result automatically releases those persons from the quarantine requirement.
Types of tests: Currently, PCR and antigen tests are exempt from quarantine. The test result is valid for 48 hours from the time the result is obtained and should be available in Polish or English, in paper or electronic form.
II. Non-Schengen area
As a general rule, persons entering Poland from outside the Schengen zone are not required to carry a negative coronavirus test result as they are subject to mandatory quarantine upon arrival. They cannot hereof be released on the basis of a negative test result taken prior to arrival, unless the diagnostic test result has been certified by an EU digital COVID certificate.
In the case of business travel, only persons who have been vaccinated or who have completed mandatory isolation no more than 6 months before crossing the border, or who have a negative test result certified by a COVID EU digital certificate, will be exempt from quarantine. Other persons, even if arriving for work purposes, must undergo mandatory quarantine, but may shorten it by taking a test after 7 days and receiving a negative result.
III. Vaccinated persons and recovered persons
Vaccinated and recovered persons are exempt from the above requirements (testing and quarantine). The vaccinated and the recovered can enter Poland without these restrictions. They must carry a certificate confirming their status. The exemption applies to both Schengen and non-Schengen travelers.
Source: Information provided by our partner – sdzlegal Schindhelm Law Office


If you have any questions regarding this topic or if you are in need for any additional information – please do not hesitate to contact us:
CUSTOMER RELATIONSHIPS DEPARTMENT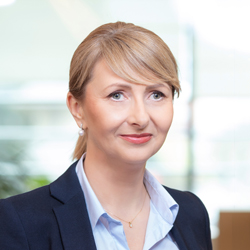 Elżbieta Naron
Head of Customer Relationships
Department / Senior Manager
getsix® Group



***
This circular is non-binding information and serves for general information purposes. The information provided does not constitute legal, tax or management advice and does not replace individual advice. Despite careful processing, all information in this circular is provided without any guarantee for the accuracy, up-to-date nature or completeness of the information. The information in this circular is not suitable as the sole basis for action and cannot replace actual advice in individual cases. The liability of the authors or

getsix®

are excluded. We kindly ask you to contact us directly for a binding consultation if required. The content of this circular is the intellectual property of

getsix®

or its partner companies and is protected by copyright. Users of this information may download, print and copy the contents of the circular exclusively for their own purposes.