Important: Changes in the Act of Waste – New Obligations for Entrepreneurs
We would like to remind you that almost every entrepreneur is obliged to make an entry and download a registration number in the Waste Database (BDO). The lack of a proper entry in this register or the lack of a BDO number on invoices of an entrepreneur may result in penalties ranging from PLN 5,000.00 to PLN 1 million. Manufacturers and importers of goods should be particularly interested and concerned about changes in the regulations.
Full information on this subject can be obtained from the government website: https://bdo.mos.gov.pl/
If you have any questions, please contact our customer desk, or use the contact form on our website.
The getsix® Team
***
This newsletter is a non-binding information and serves for general information purposes. The information provided does not constitute legal, tax or management advice and does not replace individual advice. Despite careful processing, all information in this newsletter is provided without any guarantee for the accuracy, up-to-date nature or completeness of the information. The information in this newsletter is not suitable as the sole basis for action and cannot replace actual advice in individual cases. The liability of the authors or getsix® are excluded. We kindly ask you to contact us directly for a binding consultation if required. The subscription to this newsletter does not constitute a client relationship. The content of this publication is the intellectual property of getsix® or its partner companies and is protected by copyright. Users of this information may download, print and copy the contents of the newsletter exclusively for their own purposes.
We are an independent member of HLB. THE GLOBAL ADVISORY AND ACCOUNTING NETWORK
---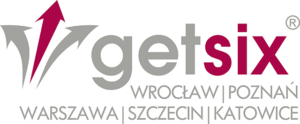 Accounting, Payroll, HR and IT outsourcing services in Poland. Your trusted and reliable partner in Poland.