HLB Poland | Together We Make It Happen
Last week HLB Poland, the Polish alliance of HLB International member firms, were honoured at the 'Rzeczpopspolita & Parkiet' gala in Warsaw with a 9th place for 'Best Audit Firms' in Poland for 2018.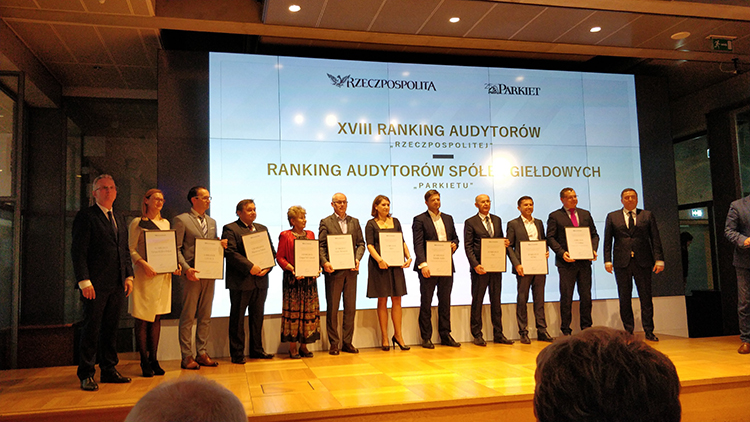 HLB Poland was represented by Ms Aleksandra Motławska from HLB M2and Mr Ortwin-Uwe Jentsch from getsix who were both in attendance to receive this award (last two far left on stage).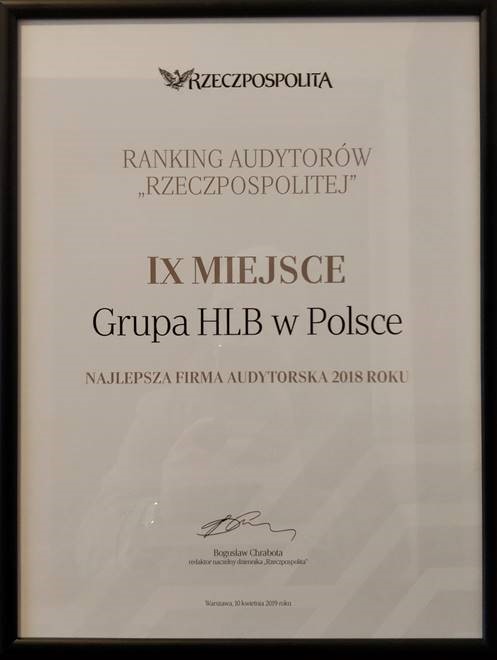 The uniqueness of HLB a global network of independent advisory and accounting firms, allows such co-operation and willingness to build trusting working relationships. All HLB Poland member firms (HLB M2, AVANTA and getsix) are well established locally and nationally, with close contact maintained between HLB members through international referral engagements, regular meetings, conferences, bulletins and newsletters.
TOGETHER WE MAKE IT HAPPEN!