getsix® Partner attends 'Entrepreneurship Education' project in Wrocław
Yesterday Mrs Monika Martynkiewicz-Frank was invited to attend and support the Economic Development Office of the City of Wrocław project called 'Entrepreneurship Education' ("Edukacja Przedsiębiorczości").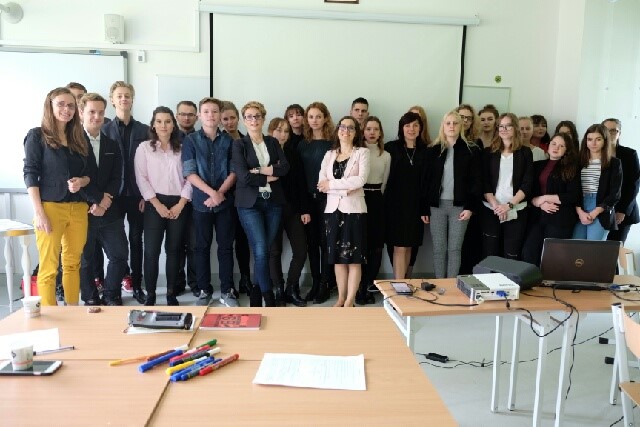 This City of Wrocław initiative was to support high school entrepreneurs with their knowledge of business, allowing them to try and choose the correct career path and to give them the inspiration to realise their dreams! These young skilled people from 2nd Class of The 5th Lyceum High School are being introduced to the world of business, while giving them time to prepare and be conscious for entry into the labour market.
Such initiatives are close to the hearts of the Partners at getsix®, giving up valuable time to help the next generation to aspire to great things. 'Design Thinking' is a methodology that allows group sessions aimed at creating new products, services or to solve complex problems. Monika's involvement as a representative of the market give students a unique adventure and an opportunity to build up their confidence. This workshop was also attended and supported by Patrycja Radek and Joanna Szostakiewicz.