Poland – The Next Economic Powerhouse?
Poland, an under-the-radar economic star that President Trump recently visited, he chose Warsaw, before Berlin, Paris or Brussels, and participated in a meeting to promote regional economic ties in Eastern Europe.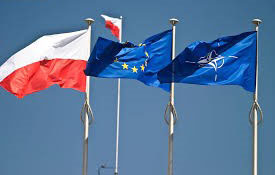 Poland is working its way up just as the Asian wonders did, as a manufacturing power, even though this route is much more difficult now. Poland's deficit and the public debt remain manageable. The currency is also stable, exports continue to boom and the trade balance is in surplus. Since 1991, the winning streak has continued, around 80% of Poland's growth has been delivered been delivered by the private sector, and this momentum continues to be strong. So look past China and India, Russia and Brazil. Poland, is rising the old-fashioned way, through manufacturing, it seems likely that it will be the next rich nation. And, as Mr Trump will see, Poland is a dynamic supporter not only on NATO front line, but also as a front-runner of the world's most vibrant economic bloc.
Click here to read more from The New York Times.
If you have any queries or questions regarding investing in Poland, please do not hesitate to contact getsix®.
To find out more information please visit www.getsix.eu