Meet the new addition to the getsix® team "Buchalterek"
As most of you will be aware, getsix® celebrated our 10th anniversary this year. In order to make this a memorable year and to be forever remembered, the Partners had commissioned the creation of our very own 'Wrocław Dwarf'. This is now placed on the top stair of the entrance into our building.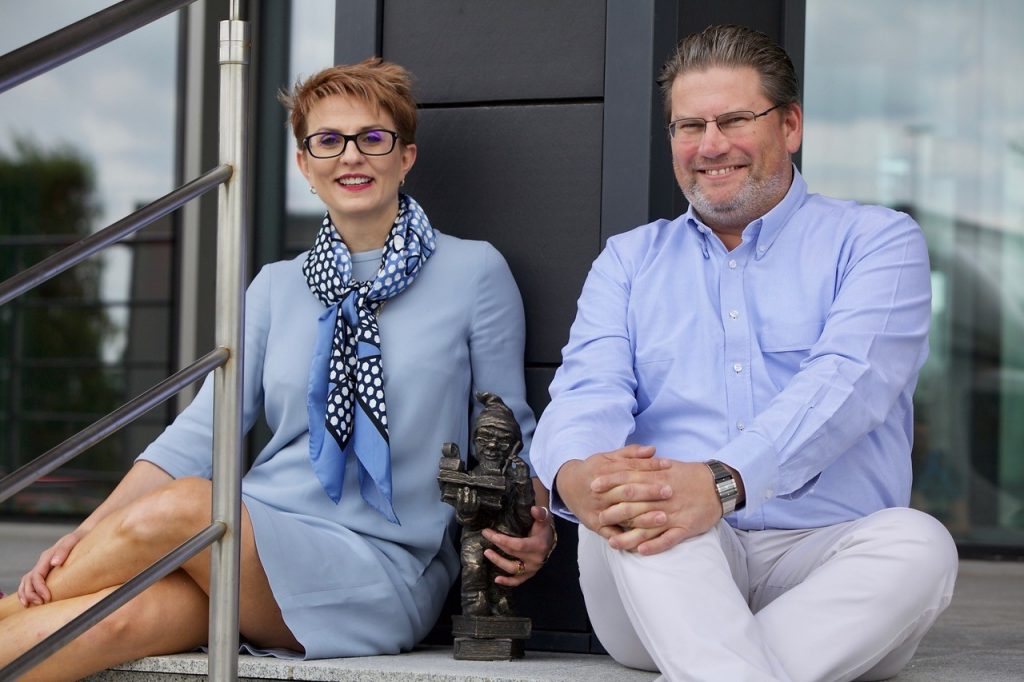 You can see 'Buchalterek' on the official 'Wrocław Dwarf' website here – krasnale.pl/krasnal/buchalterek/ and also read his story on getsix.eu/our-profile/our-teams/patron/.