'Doing Business in Poland' – A Guide to Success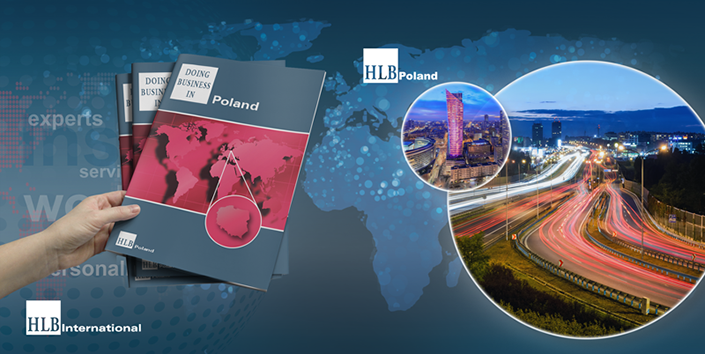 We can understand why you are considering a business proposition in Poland; it has a great strategic position as a doorway to Central and Eastern Europe, and the unrelenting increase of its GDP make for a great opportunity for an ambitious entrepreneur.
What Should I Consider?
Each and every business project takes a lot of careful planning and deliberation, cross-country relations adds an additional element to the mix. Below are our top guidelines for 'Doing Business in Poland':
Think About Communication
The Polish language is one of the most complex and pronunciation can be a problem. Nonetheless, the English language is widely spoken within Poland, which is an advantage for a business partnership. This is where getsix® comes in, we will help you avoid any complications or delays in making your business a success here in Poland. The goal of the getsix Group is to become a strong partner in supporting, advising and managing your everyday business processes for companies and entrepreneurs looking to operate in Poland. Engaging with a professional partner like getsix® now in existence 10 years, gives you immediate understanding and experience of the Polish market. getsix® prides itself on first-class client focused outsourcing services in the following areas:
Business Services & Consulting
Accounting, Payroll & HR
IT Sales & Services
Tax & Legal
The Polish Culture
At the outset, you may find the business culture to be direct and more formal in comparison to your country. Small talk such as the weather, travel etc. is mainly avoided and business talk is the first topic on the agenda. When asked 'How are you? In your country, most would respond positively even if that is not true. In Poland, expect to hear exactly how your counterpart is, as they answer truthfully, good or bad.
Building Trust
To get your business relationship off to the correct start a handshake can be a quick way to gain trust, and give it the right start. In fact, earlier generations may kiss hands as part of their greeting. Direct eye contact is very important to also build trust and to show honesty. But be aware, this trust in Poland may take longer to build than your country.
Technology v Face-to-Face
In your country (whether we like it or not) emails are increasingly used as a form of business communication, however in Poland more often than not, they prefer to meet face-to-face to discuss business matters. When you are about to send an email, think about if you could possibly meet in person or pick up the phone instead. The personal touch is very impotant.
Undertanding
In business, starting out in a new country is unfamiliar and daunting, however, you can help yourself by engaging with getsix®. We can assist and familiarise you with how various government institutions conduct themselves, so you know what to expect, too make this transition as smooth as possible. Our excellent publication 'Doing Business in Poland' provides you with some essential information – you can access it on http://getsix.eu/resources/doing-business-in-poland/. This was created in conjunction with our HLB Poland alliance http://hlb-poland.com/ to help entrepreneurs when thinking about investing in Poland. Also, we recommend you read our 'Invest in Poland 2017' brochure for more information and details http://getsix.eu/resources/publications/marketing-materials/.
The Challenges
In most countries, setting up a business is somewhat straightforward, but in Poland, be prepared for challenges as the process will not be as easy to complete. Having a trusted a partner such as getsix® can help, would very advantageous, especially as we know the system well and can act on your behalf. In particular, the tax system can pose a 'real' problem and is well known as being unfriendly to users.
Practice Makes Perfect
If you are considering a business proposition in Poland, it is pivotal that you become familiar and have an understanding of the overall situation beforehand, thus increasing the overall chance of success. getsix® being your advisor who understands the culture, surroundings, and we can direct and manoeuvre your business project, which of course would be very beneficial! Otherwise, we can help you prepare and have all the information you might require to aid your project, would also be a great place to start.
If you are indeed considering 'Doing Business in Poland' and have some questions, please do not hesitate to contact getsix® www.getsix.eu or HLB Poland www.hlb-poland.com.