Gross domestic product increased by 3.3 percent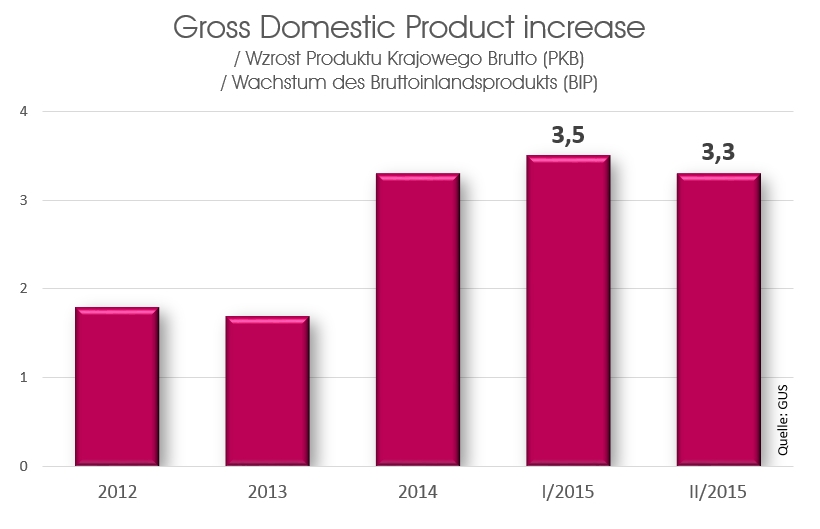 According to the Central Statistical Office GUS the gross domestic product (GDP) rose by 3.3 percent in the second quarter. At the same rate grew the domestic demand, which was an essential factor in the growth of gross domestic product. Another positive impact was the overall consumption: + 1.9 per cent among households and + 0.5 per cent in the public sector.
Regarding to the investment demand an increase of 1.1 percent was recorded, but with a slightly negative development in tangible assets. The statistical authority considers that net exports had only an insignificant increase, quoted by 0.8 percent in the second quarter.
Analysts and economists assessed the economic data to be satisfactory, however, did not conceal their disappointment that they had expected – after the dynamic economic growth in the first quarter of the year – a continuation of this momentum in the second quarter. In this context in particular they draw the attention to the decline in investment growth and the lower willingness of companies to make investments.
According to current figures presented in July, it is unlikely that in this quarter a higher gear is engaged. In July, the industry grew by 3.8 percent. Compared with the growth in the previous month (7.6 percent), this means halving.
Source: Wirtschaftsmarkt Polen (September, 2015)