amavat Services Poland website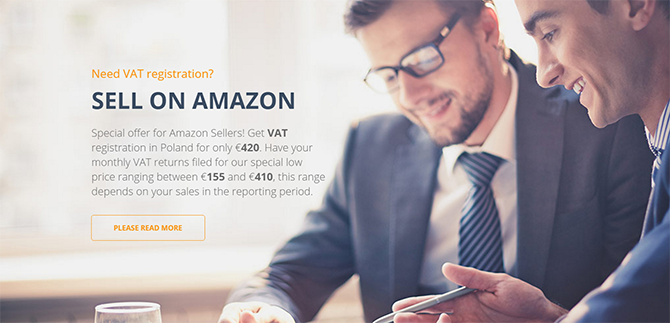 Dear Ladies and Gentlemen,
getsix® is delighted to announce that we have added a unique facility to our service portfolio – why not visit our NEW amavat Services Poland website? Please click on the logo below to become familiar with this offering.
This monthly VAT service enables German Amazon Sellers to manage their VAT settlement in Poland. Of course, with one of getsix® core services being accounting, we can help with your VAT registration and monthly VAT returns for example.
getsix® have highly qualified employees with excellent knowledge of foreign languages waiting to guide you through the various laws and obligations. Our continued success depends upon unswerving adherence to these standards.

Why not take a little time to discover the possibilities and the opportunity to link with our e-Services.
Kind regards,
getsix® Partners