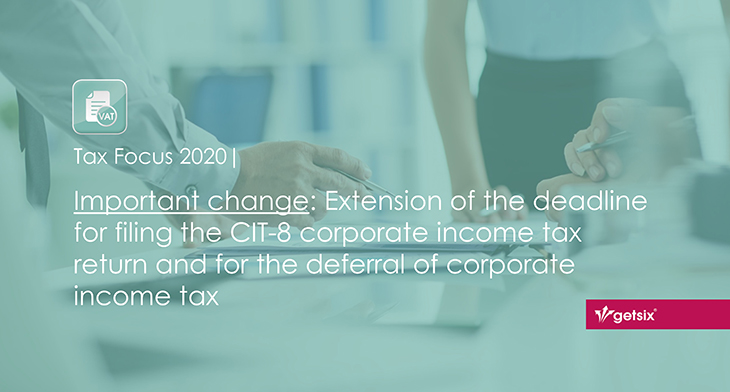 Important change: Extension of the deadline for filing the CIT-8 corporate income tax return and for the deferral of corporate income tax
In connection with the signing by the Polish Minister of Finance of the Decree of 27th March, 2020 extending the deadline for filing the declaration of the amount of income earned (or losses incurred, if any) and payment of the...
Please Read More
Tax Information | Poland – 10 facts
A brief summary of the most important information for any business or individuals who plan to invest in Poland. Corporate Income Tax (CIT) CIT is levied at a rate of 19% (standard rate) or 15% (reduced rate for small taxpayers...
Please Read More